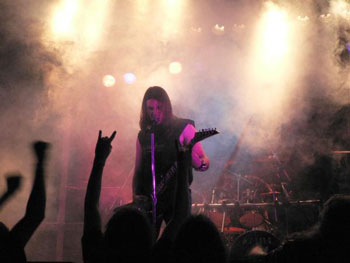 Suicidal Angels was formed in 2001. The very first demo was released in 2002 - 2003 and after two more demos, Bloodthirsty Humanity was released which was the first EP of the band containing 10 songs, 8 new songs recorded and 2 from their last demo. The latest release is a cd-single named Armies of Hell and it's distributed in Greece ba Greek indepent label named Evil Records (www.livemusic.gr).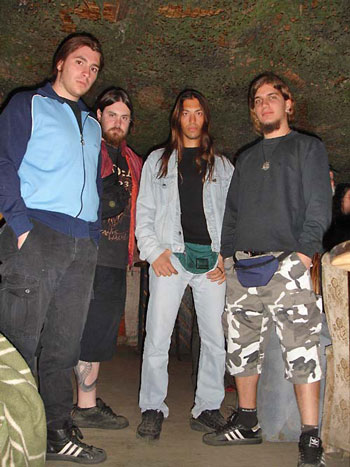 Suicidal Agnels have played many gigs and festivals, all over Greece. The most memorable ones were the ones when they supported the old school thrashers Tankard and the heavy metal legends Anvil. They also have performed three times abroad: in Bucarest (Romania) which was a headlining show, a gig in Malbork (Poland) at the Malbork Metal Days Festival and Thrash 'Till Death Festival (Germany).
Currently the band is preparing new songs and ideas for the first upcoming Suicidal Angels full length on OSM Records.

Line Up:
Nick: Guitar / Vocals
Themis: Guitar
Sotiris: Bass
Orpheas: Drums