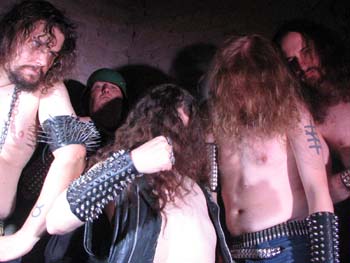 Jumalation is a five-piece, old school thrash metal unit from Helsinki Finland. The band got started in the late 90's when Pete Anthares got bored with the current metal scene. He got together with some friends that shared his vision to bring back the good old vibe of thrash metal the way it should be, dirty, aggressive, furious and lots of punk attitude. The band started out as the Pedro Anthares Group which recorded their first demo in 2000 under the moniker "Jumalation Thrash Attack". The demo wasn't advertised much but got a lot of appreciation in the thrash and old school metal underground.
After four years the band decided to change their name to Jumalation and entered the studion again to record some songs for the Finnish underground compilation CD "Metal on Metal" which was released in January 2005. At the same time they also recorded two songs that are to appear on a Split EP with Malicious Death, another Finnish old school thrash band.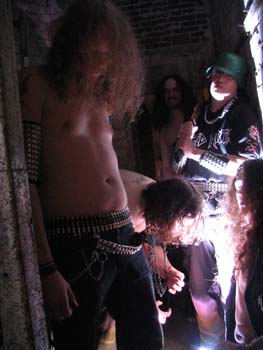 Jumalation will enter the studio in Summer of 2005 to record their first full length release through OSM Records which is scheduled to be released on December 6th, 2005.
Line Up:
Pedro Anthares - guitar
Heiko E. Hate - guitar
Taurus - vocals
Carlos De Gigolo - bass
Esteban Genocidio - drums

website: www.forcamacabra.com/jumalation